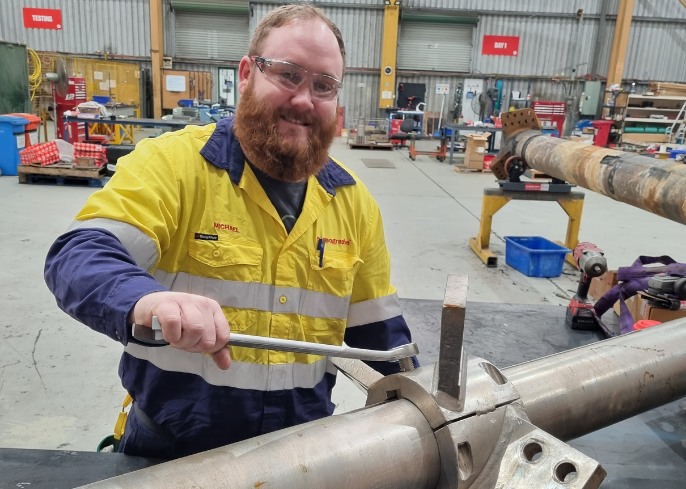 Apprenticeships are an excellent way for individuals to gain practical, hands-on experience and develop their skills in a real-world setting. Geographe is proud to offer apprenticeship opportunities in engineering and manufacturing, providing a unique learning experience that combines expert guidance complemented by Registered Training Organisations (RTOs), to deliver nationally recognised training in the VET sector.
Geographe's program is designed to equip apprentices with the skills they need to succeed in the industry and shape the future of manufacturing. Our apprentices will shape the future of manufacturing through a solid foundation in machining, fitting, and welding to drive the industry forward.
Keen to start an apprenticeship at Geographe but are unsure as to what's involved?
Here are 5 helpful steps you can take to apply:
Check the eligibility criteria: Before applying, make sure you meet Geographe's specific eligibility criteria for the program, such as minimum age, educational qualifications, and work experience.

Research the company: Before applying for an apprenticeship, it is important to do some research to understand the company's operations and values. Doing this will help tailor your application to Geographe's values and demonstrate your interest in the company.

Prepare your application thoroughly:  Geographe require applicants to submit a resume that outlines their relevant skills and experience, along with a cover letter that discusses your interest in our apprenticeship program. Answer the following questions in your cover letter to help us get to know you better:
Why you want to work for Geographe?

What makes you, you? Describe yourself in one sentence.

What attracted you to apply for an Apprenticeship with Geographe?

Why you feel you would be a great fit for our business?

What do you know about Geographe?
Tailor your resume and cover letter to Geographe's People Team and highlight any relevant experience or skills that make you a strong candidate. 
4.

Submit your application

: Once you've prepared your application, submit it either through Geographe's SEEK listing or by emailing it to
People.Geographe@geographe.com.au
5.

Attend an interview

: If your application is shortlisted, you will be invited to attend an interview.
Please make sure you arrive with plenty of time before your first interview to allow some time to collect your thoughts and go over the questions and answers to questions that will likely be asked during the interview.
This is an opportunity for Geographe to assess your skills, experience, and fit with the company culture. To prepare for the interview, use the research you've done and practice your responses to common interview questions. These might include:
What attracted you to apply for an Apprenticeship with Geographe?

Why you feel you would be a great fit for our business?
Do you feel you have a good support network in family and friends that will enable you to commit to a 4-year apprenticeship? You are welcome to tell us about your support network if you would like to.

What interests you in an apprenticeship?

What aspects of your work history, experience or schooling do you think have prepared you for an apprenticeship?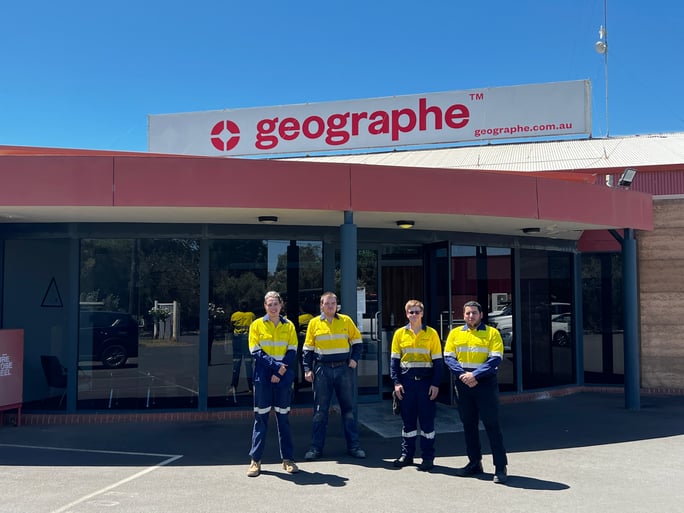 If you are successful in the interview, our People Team will be in touch to offer you an apprenticeship. Our program typically lasts for four years and includes both on-the-job training and technical training sessions through a Registered Training Organisation to help you develop your skills and knowledge.
By following the steps outlined above, you can increase your chances of securing an apprenticeship at Geographe and kickstarting your career. 
Click here to view more about apprenticeships at Geographe or how we can support you on a rewarding career pathway.
Be abreast of Performance Enhancement Engineering in Mining Parts